I'LL HELP FEEL REALLY SATISFIED WITH LIFE BY CREATING WORK-LIFE-BALANCE

Belonging is a whole lot of different things to different people, but in simple terms:
To feel belonging = the inner certainty that this life, even though it might not be easy, is the one you're meant to live.
Burnout is a state of physical, emotional, and mental exhaustion that results from prolonged exposure to stress. It often involves feeling overwhelmed, emotionally drained, and a sense of reduced accomplishment or effectiveness.
To feel burned out = the inner certainty that this life, even though it might be of your own creation, can't be the one you're meant to live.
Focussing on Belonging is to design a life you don't need to recover from.
It's the best burnout prevention strategy you can invest in.
how does it relate to burnout?
So I dare you to take control & become, once more, enthusiastic about your life.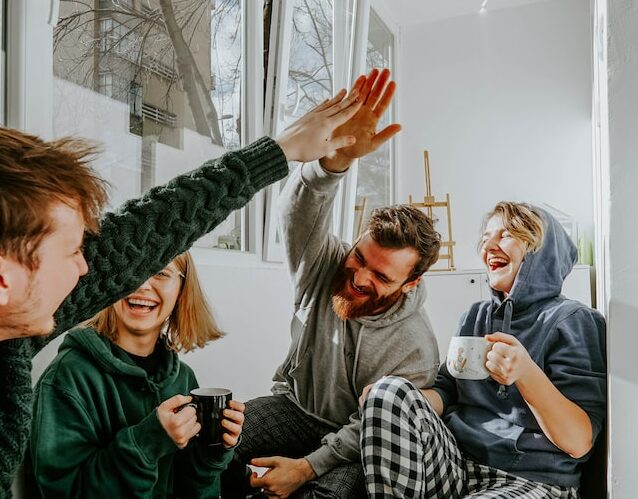 BURNOUT-PREVENTION BY DESIGNING 'HOW WE COME HOME TO OURSELVES'.
Everyone wants more to say about their life than just: "It's fine.
I leverage the best of
coaching,
design thinking,
and positive psychology
to help individuals, teams, and organizations experience more joy, wellbeing and work-life-control, kicking burnout to the curb.
Let's take control over our well-being.
fa·​cil·​i·​ta·​tor - fə-ˈsi-lə-ˌtā-tər
from the French facile, meaning easy. Facilitator: The one that simplifies.
I simplify complex conversations on belonging, self-leadership and taking ownership over becoming active creators of the (work-) culture we find ourselves in, by using our emotional intelligence and choosing wisdom over smartness.
Design is the art of making existing things better.
Design is strategic & meaningful improvement. It is vision-engineering for the long-term, asking: What do we want instead?
And design is also concrete action planning & taking decisions over the next steps needed asking: How will we get it done?
I'm a student of positive psychology.
Positive Psychology is there research & science that examines what is going well, in order to make things great.
It is about creating positive impact,
focussing on creating better realities,
seeing more potential,
and activating desirable opportunities.